A smart, well made school uniform is an important part of building a successful educational culture and helps to promote your school brand more widely. Whether you are looking for better quality, consistently sized uniform, a streamlined procurement process or simply a reliable supplier who delivers when they say they will, Trutex can help.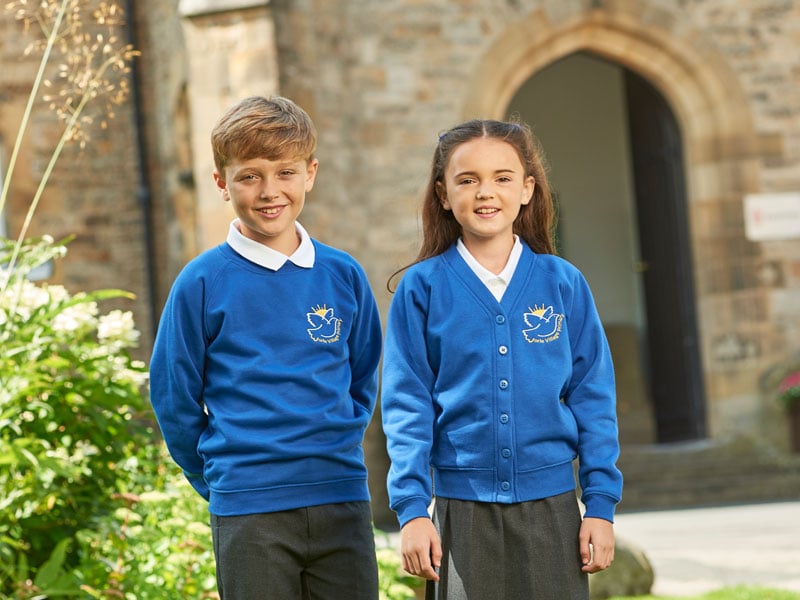 Why Trutex
Trutex is the oldest British school uniform manufacturer, with over 150 years' experience supplying schoolwear and sportswear to specialist retailers and directly to schools. We offer a full range of uniform and sportswear, with varying levels of customisation, ranging from simple badging to truly bespoke.
Trutex have been supplying schools all over the Middle East since 2014 and continue to grow based on our principles of manufacturing a quality, consistent and durable uniform in an ethical and sustainable way. We have a range of flexible supply options ranging from physical retail stores, running in school shops, online retail or wholesale to a school shop. We are here to solve the uniform problem for schools across the region, through our industry leading product and customer service.
We Offer
Highest quality – Carefully designed and manufactured for the rigours of school life.
Guaranteed consistency – We will manufacture and deliver the exact same product every year, with consistency in sizing, stitching, fabric and colour, so you can rest assured your uniform will be uniform.
Flexible Supply – We can supply your uniform direct to school, Trutex in-school shops, local retailers or online.
Properly tailored – Strengthened seams, stain resistant and non-iron fabrics, Trutex school uniforms stay smart for longer.
International expertise – We supply uniform globally, with customers in 30 countries.
Here to help – Experienced account managers based in region and customer service department to support you.
Vastly experienced – We can help you design and select your uniform based on your unique requirements.
Wide Range – We supply everything you need to create your perfect school uniform; blazers, trousers, skirts, shirts, blouses, jumpers, sweaters and cardigans, polo shirts, PE kit, kilts, summer dresses and pinafores.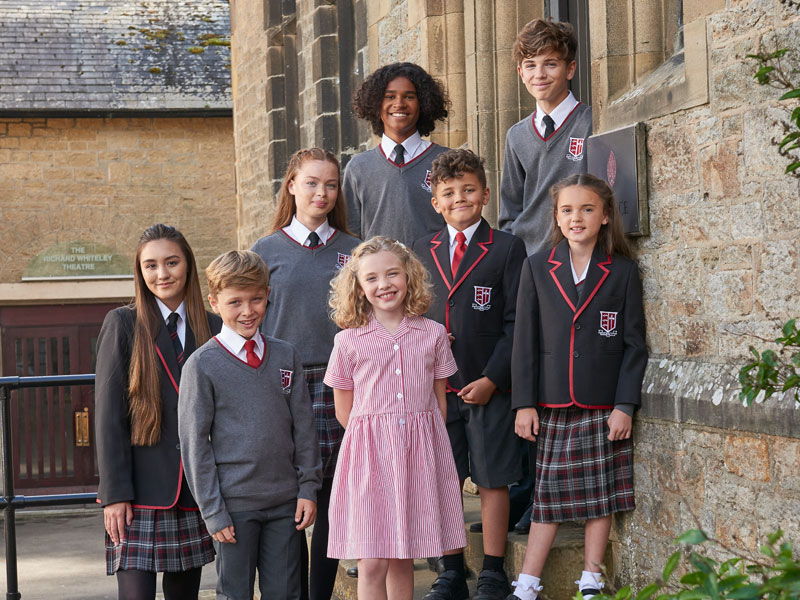 What our customers say
"We have been extremely impressed with all aspects of the uniform provision from Trutex, whether that be during the 'Back To School' /August period, or in the daily running of the two shops we have on site at DESS and DESC respectively. Stock levels/availability are well managed, helped by well-maintained lines of communication between Trutex and ourselves. Any associated logistical challenges are dealt with professionally and effectively. Perhaps most importantly, Trutex management and their staff are always, at every turn, keen to support and help us in our commitment to providing good quality uniform items at competitive prices; all of which we are very grateful for."
Find out how we can help your school